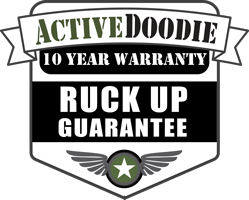 Our Diaper Bags come with a 10 Year Warranty so RUCK UP! and lets get this adventure started.
"Ruck Up" Grab your gear and go, tough it out
All Active Doodie Diaper Bags for Men come with a 10 Year Warranty. So stop sitting around, start the adventure.
Built Military Tough! All Active Doodie Bags are made from 600 Denier Super Tough Polyester.
We respond fast, if you have a problem we are here to make it right. Life can be a soup sandwich but we got you.
Active Doodie uses only the best 600 Denier Polyester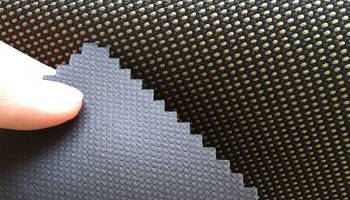 There is a reason this stuff is military grade. Many bags use 400D to save money but that material is 3 times weaker than 600D Polyetser. A single trip to visit the grandparents can be a Charlie Foxtrot and we all know it. So toss it, drop it, drag it... Active Doodie Diaper Bags can handle it!
Active Doodie wants our diaper bags to transform as your family does and go from holding diapers to carrying t-ball cleats. Using only the best materials ensures your Active Doodie Diaper Bag will look good as long as it's called into service.
So who is afraid of a little science? Well, the easiest way to explain it is labs do a test called a Martindale Rub Test and put different materials through the ringer. Active Doodie 600D Polyester can handle 25,600 cycles and only show moderate abrasion. That is A LOT of trips in the mini-van!
We know our Active Doodie Dad Diaper Bags have to stand up to the destruction that often comes with kids so we guarantee it with a 10 Year Warranty. We built our diaper bags with "Dad Strength" down to the last stitch and designed tactical features to give you a rest when needed. Don't worry the Active Doodie Diaper Bag will be ready to go when you are.
Got some pics of your adventure? Tag us @activedoodiegear and show everyone real men don't use left handed monkey wrenches! Active Doodie Diaper Bags, the right tool for the job!