BUY ONE GET ONE FREE
Mix and Match any 2 or more. (kits not included).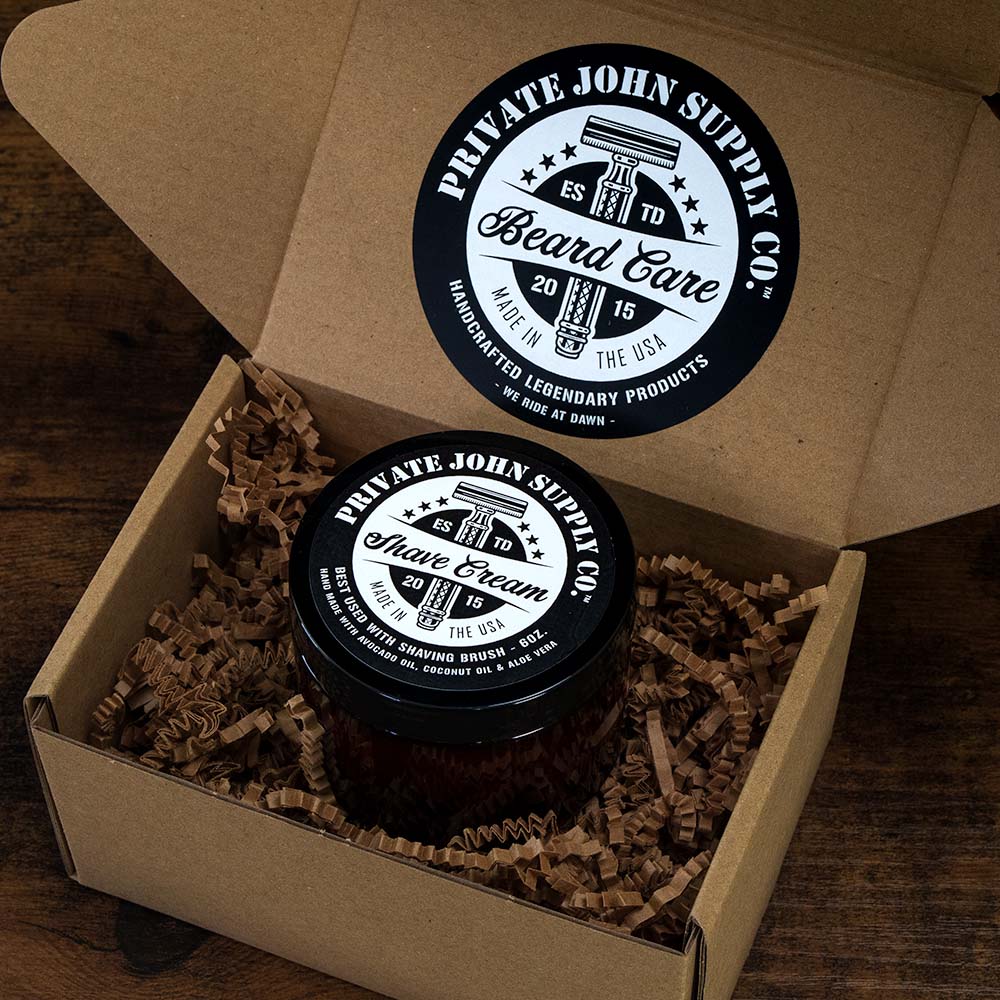 Mens Shave Cream with Coconut Oil and Aloe Vera
---
Private John Supply Co.™ Vegan Mens Shaving Cream is perfect for men to shave delicate skin like above beard line or neck. It has a gentle foam to help build a nice creamy lather.
Vegan

Size - 6oz.
Fragrance Free
MENS SHAVE CREAM MADE RIGHT
Premium Ingredients
Private John Supply Co.™ beard grooming and mens body care products are wholeheartedly committed to making sure each product we offer is of the highest quality. Care for your beard, face and hands with complete confidence.
VEGAN Ingredients: Purified De-Ionized Water, Aloe Vera to naturally soothe skin, Fresh Coconut Oil to moisturize, Palm Stearic Acid (a natural thickner), Vitamin Rich Avocado Oil to soothe skin to help lessen irritation from shaving, Emulsifying Wax, NF (bind water and oil together), Vegetable Glycerin (a Natural Humectant), Decyl Glucoside, Vitamin E (a Powerful Antioxidant), Ethylhexylglycerin, Phenoxyethanol (a Paraben Free Preservative).
Coconut Oil contains a number of free fatty acids that make it highly moisturizing. Also has anti-fungal and antibacterial properties. It's especially helpful if you're prone to razor burn

Disclaimer: The statements made within this website have not been evaluated by the U.S. Food and Drug Administration.
Work into a lather. Apply a small amount of cream to your brush and using circular motions, work around your beard area. For more lather, simply add a bit more water to the brush.
Buy One Get One Free
Save 20%
Save 20%
Save 20%
On sale
Save 20%
Save 20%
Save 20%
Save 20%
Save 20%
Save 20%
Save 20%