Active Doodie® Dad Diaper Bag Backpack with Green D-Rings and Dad Squad Patches
Dad Diaper Bag Backpack
Dad Morale Patches (Dad Squad Version)
Green Carabiners
Insulated Bottle Pouches
Camo Waterproof Changing Pad
600D Military Grade Material
Molle Webbing
30 Liter (18"H x 12"W x 10"D)
10 Year Warranty
Dad Baby Bag Features
Our diaper bags for Dads are designed to last long past the diaper stage and be useful for years to come. The fact is we carry MORE stuff as our children get older and the Active Doodie Dad Diaper Bag has you covered. Here are just some of the features.
We designed 4 compartments of different sizes to organize your baby gear the way you want. The main compartment is great for extra large items like shoes, lunch bags and toys.
Our internal pockets are made of mesh so you don't have to dig around trying to find the essentials. A priority of any quality dad diaper bag is being able to find essentials, quickly and easily.
A higher denier count, such as our 600D, indicates thicker and more robust threads. This results in a fabric that is more resistant to wear and tear, making it suitable for items that undergo frequent use or exposure to rough conditions.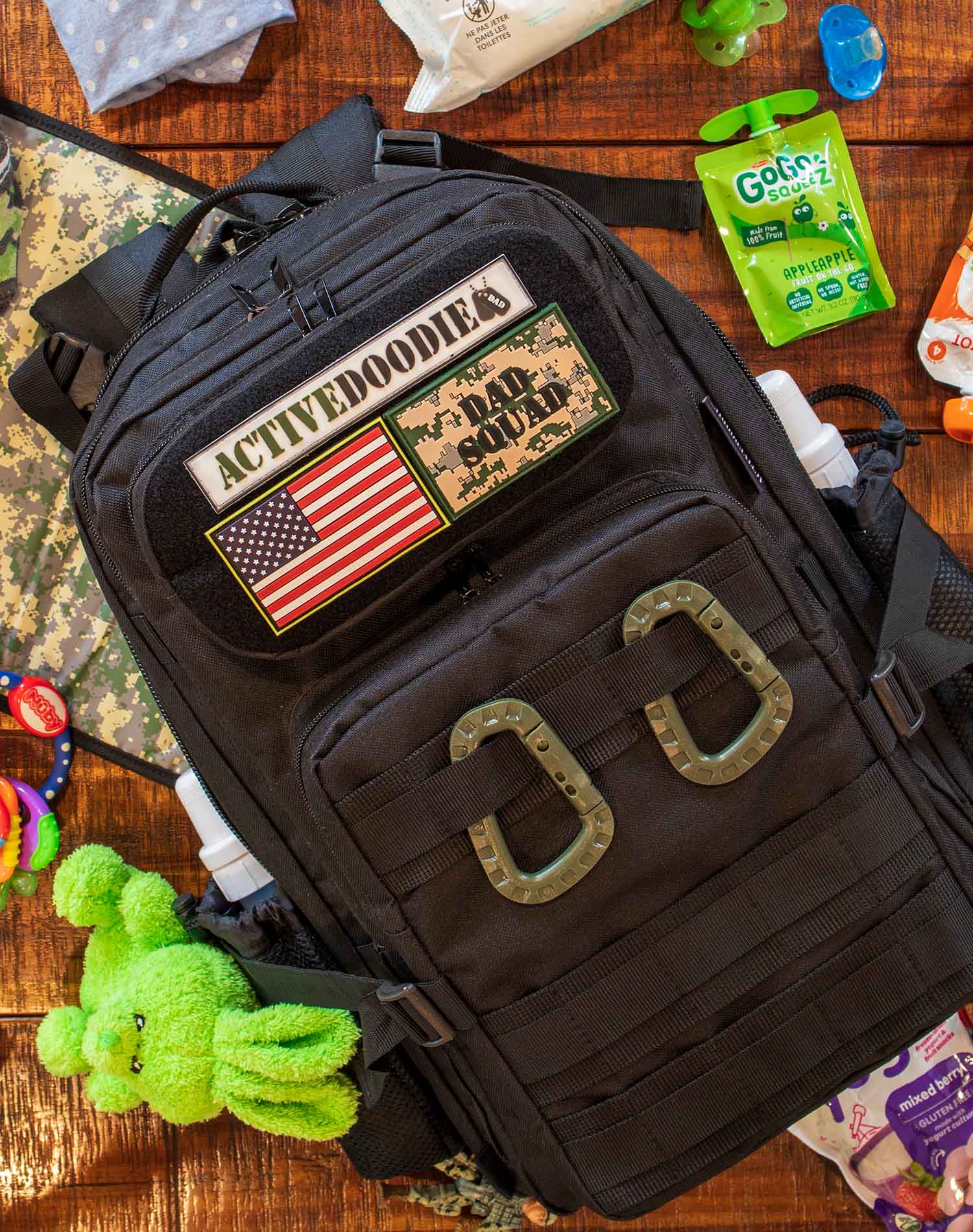 Diaper Pouch
Get access to those diapers without digging like in other bags.
Removable Morale Patches
Our Dad Squad look comes with USA Flag, Dad Squad, Active Doodie® Patches and 2 Green Carabiners.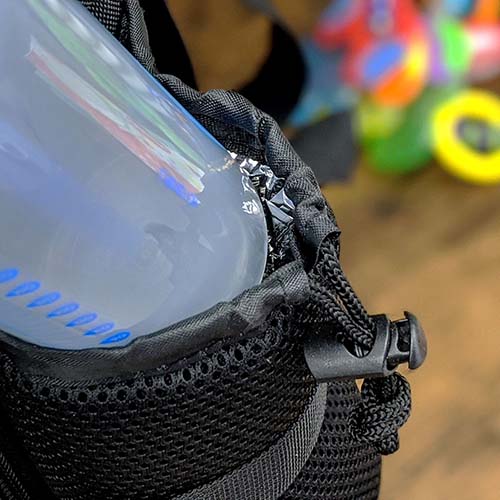 Baby Bottle Holders
Keep those meals at the right temp with dual insulated bottle holders
Stroller Straps
Take a load off with our quick release stroller straps.
4 Compartments
With 4 seperate compartments and 9 internal mesh pockets you can get organized and not fumble around looking for that essential item.
Diaper Bag for Dad Features
Much more than just a dad diaper bag.
In addition to being well-made, a dad diaper bag that will last as your kid gets older should also be functional and efficient. It should have plenty of pockets and compartments to keep all your baby gear organized. Active Doodie Dad Gear is designed by dads, for dads, we got your six.
Gifts Dad Wants
Save $5.00
Save $3.00
Save $5.00
Save $3.00
Save $3.00
Save $3.00
Save $3.00
Save $3.00
Save $3.00
Save $3.00
Save $3.00
Save $3.00
Save $3.00
Save $4.00
Dad Gear Collection
Save $15.00
Save $15.00
Save $30.00
Save $30.00