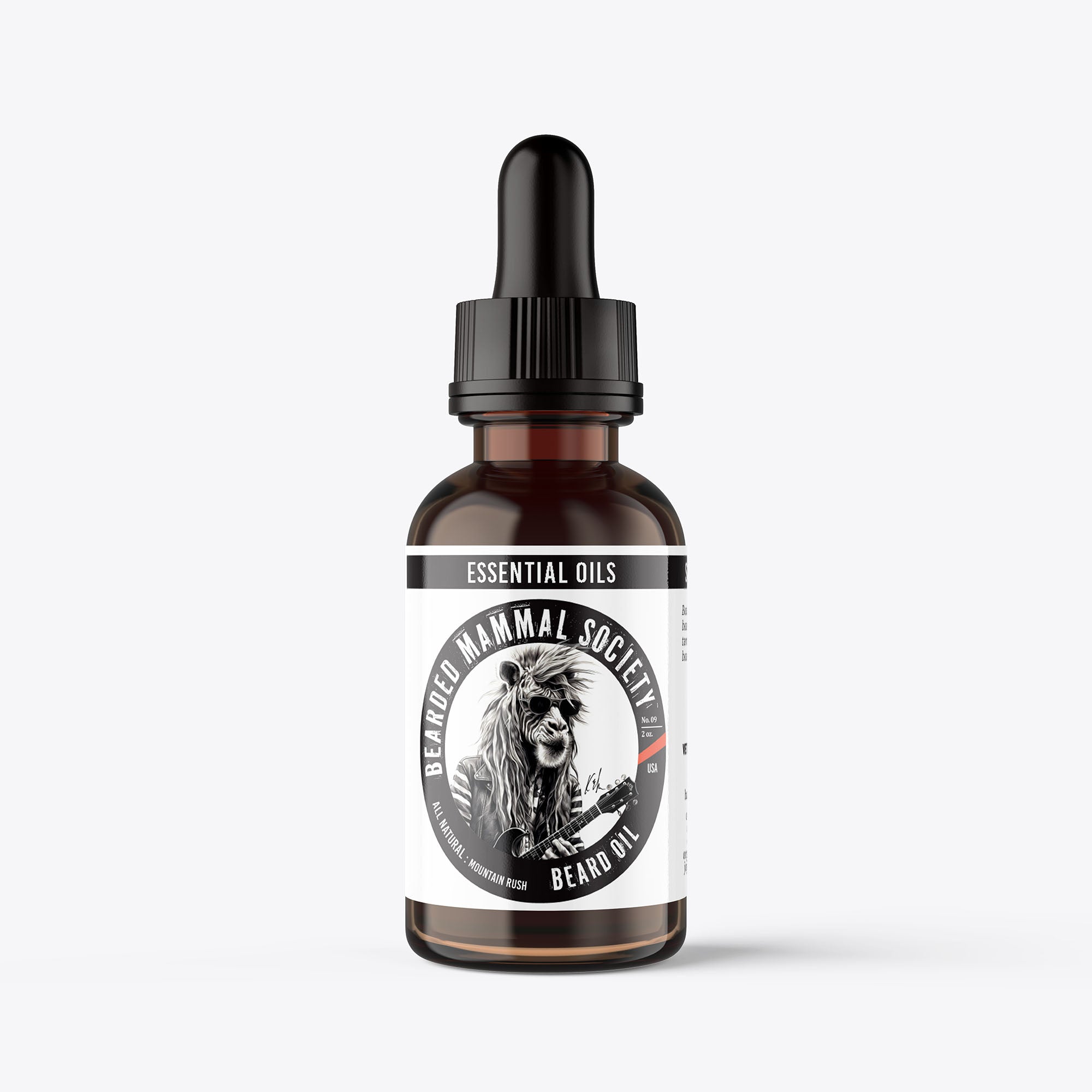 All Natural Beard Grooming Kit
---
Bearded Mammal Society™ All Natural Beard Kit is the perfect Christmas gift for the bearded men in your life.
All Natural
Beard Balm - 2oz.
Growth Balm - 2oz.
Beard Oil - 2oz.
Lip Balm - 1oz.
Trim Scissors
Fragrance - Mountain Rush
ALL NATURAL
Made in the USA Bearded Mammal Society™ Beard and Gift Sets. The perfect gift for any man that cares about how they look and what they put on their body.
Premium Ingredients
Bearded Mammal Society™ beard grooming kits are wholeheartedly committed to making sure that each product we offer is of the highest quality using handmade methods.
Natural Ingredients: Sweet Almond Oil, Sunflower Seed Oil, Avocado Seed Oil, Bees Wax, Shea Butter, Rice Bran Oil, Vitamin E.
Sunflower Seed Oil, Sweet Almond Oil, Rosehips Fruit Oil, Avocado Oil, Argan Oil, Jojoba Seed Oil, Pure Vitamin E Oil.
Sweet Almond Oil, Coconut Oil, Cocoa Butter, Beeswax, Castor Oil, Olive OIl, Vitamin E, Lavender Oil, Peppermint OIl, Tea Tree Oil.
Beeswax, Shea Butter, Sweet Almond Oil, Olive Oil, Castor Seed Oil, and Vitamin E and Eucalyptus